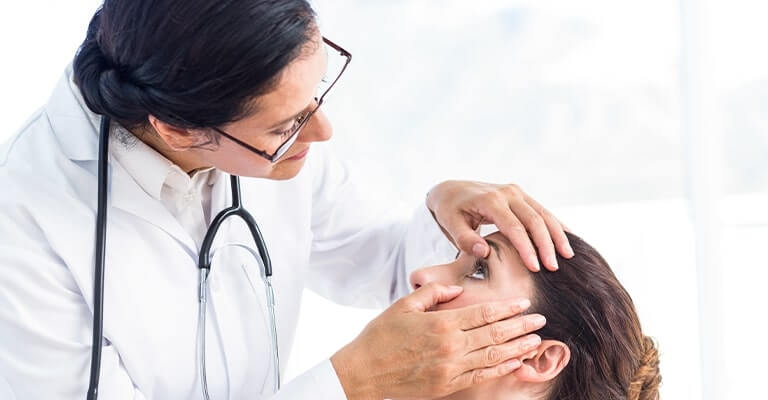 Performing a cataract surgery examination
If you or your chosen doctor suspect that you have cataracts, a comprehensive ophthalmological examination is necessary.
Within Tesla Medical Polyclinic, we can offer you a preparatory examination for cataract surgery.
What does the examination for cataract surgery include?
First and foremost, it is essential to undergo a detailed ophthalmological examination.
Determining the type of cataract: Soft cataracts can be aspirated, while hard cataracts require more ultrasonic energy and time to break up and remove.
Assessing the anatomy and potential inflammation of the eyelids. It is necessary to determine if there are concurrent conditions that may increase the risk of infection after cataract surgery.
Evaluating the condition of the tear film, as changes related to dry eye can complicate the cataract surgery itself.
Identifying potential abnormalities in the cornea that may hinder the visualization of the cataract during surgery.
Determining the depth of the anterior chamber of the eye. If it is shallow, it can significantly impede access to the lens during surgery.
Measuring intraocular pressure to rule out glaucoma. This test also helps ensure optimal control of immediate preoperative and intraoperative intraocular pressure.
Examining the fundus of the eye to identify any retinal conditions such as macular degeneration or the formation of macular holes.
The preoperative examination for cataract surgery not only includes a detailed ophthalmological examination but also the measurement of blood pressure, blood sugar levels, an electrocardiogram (EKG), and specific blood tests. Your doctor will provide you with all the necessary information regarding whether additional tests are required.
What should you bring with you to the examination?
Complete medical documentation
A list of medications you are currently taking
Your current glasses (spectacles)